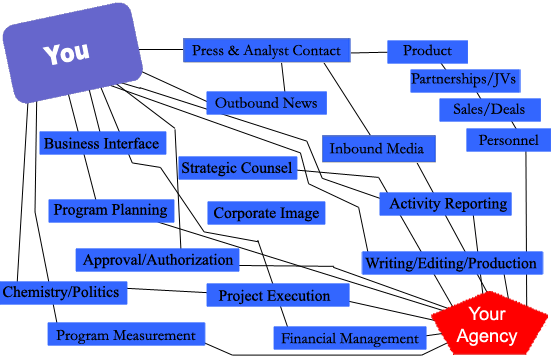 To produce results on-time and on-budget, few things are as important as determining how co-workers relate or who handles which tasks. Every client-agency combination is distinct. That's why On-Message puts a premium on creating an effective set of working relationships from the first moment we partner with you.

Software developers rely on an Application Program Interface -- a pre-defined set of protocols and rules -- to guide how applications interact. A good API streamlines new system development. When complete, applications operate at top efficiency because all elements "talk" to their counterparts in proper sequence.

On-Message establishes a unique Client-Agency APITM with you to ensure we're economical in the use of your time; to guarantee we maintain a laser focus on your objectives; and to enable us to adjust our role as your business needs change.